I know how difficult and time-consuming it can be to plan a trip. We don't want to miss the "must dos" but we don't want to get into the tourist traps, and it can be hard to make everything fit in our travel plans. I bet you saved a lot of Instagram posts, read several blogs & pinned numerous things on Pinterest… but putting everything together and getting the right information is still difficult.
And let me be honest with you – Norway is not the easiest destination to plan a trip to! There is so much to see and do, it's a lot of small remote places sometimes hard to connect together and it always comes down to the same few places online. On top of this, Instagram makes it look easy to hike trails that are not adapted to novices and – 'even worse – it shows you the most popular places completely empty of people which, let's be honest, doesn't happen very often. Truth is, even after several years living in Norway and working in the travel industry – I still discover new places and addresses!
This is exactly why I created Norwegian Backroads: helping travellers to plan their adventure in Norway and create authentic experiences with a strong focus on local culture, people & sustainability. By sharing insider tips & information in an easy, flexible & affordable way, I want to encourage travellers to go off the beaten path & discover what Norway really is about.
Norwegian Backroads is the result of years of travelling experience (in Norway & abroad), several years of working in the Norwegian travelling industry, hours and hours of constant monitoring, personal connections, and an endless curiosity. I have gathered my best tips, addresses, places, viewpoints, local activities & hikes all around Norway to create the most authentic experiences for you, adventure seekers!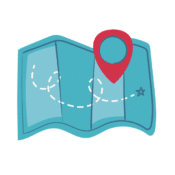 Insider information & local tips for your travel in Norway
  Professional & flexible travel planning services
  A personalized itinerary designed just for you according to your wishes
  Find & book your experiences on your own
  Personal contact with me
Digital Road Books on Download (coming soon)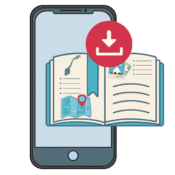 Insider information & local tips for your travel in Norway
  Professional, affordable & ready-to-use travel solution
  Ready-made original itinerary through the backroads of Norway
  Full & complete Road Book 
  Assistance & help with booking if desired
  Personal contact with me 
Travelling requires a lot of flexibility and I hate boxes. So, no packages here. Ever.
With Norwegian Backroads, YOU are the one to choose what you need help with, what you want to include & what you want to do on your own.
I am a big human lover & strongly believe that some of the most enriching experiences come from our connections with others. That is why I have put people in the heart of Norwegian Backroads – both in the way I work & what I offer.
Trying to preserve our beautiful planet & to create a more sustainable society is very important to me. Through Norwegian Backroads, I do this by supporting small businesses & communities, and by promoting environmentally friendly activities & places.
Having a meaning in everything I do is essential to me. I literally don't know how to do otherwise. It is then naturally that this stands as a foundation of my business as well.
This also stands as one of my core values and is also one of the reasons I created Norwegian Backroads – showing places as they really are, being open & transparent with my clients as well as offering real, authentic experiences.